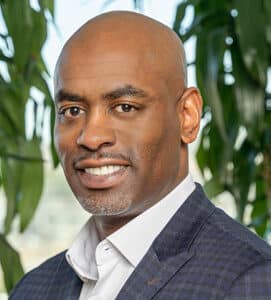 Willie Houston III
Partner & COO/CFO, Satori Capital
Willie Houston III is a partner and chief operating officer / chief financial officer at Satori Capital, where he is responsible for all operational, financial, legal, investor experience, technology, and compliance aspects of the firm and its affiliates.
Prior to joining Satori, Willie was senior director of financial operations at TPG, a leading global private investment firm with more than $70 billion of capital under management. Willie led a global team of finance professionals that supported the firm through its rapid growth and evolution from a pure private equity investor to a diverse asset manager with businesses specifically focused in areas such as credit, real estate, equity securities, and energy. Willie was also chief financial officer of TPG's registered broker-dealer, which focuses on private placements and underwritings.
Prior to joining TPG in 2008, Willie was a member of the business advisory practice at Ernst & Young, where he led clients in various industries through major initiatives in the areas of risk management and business process improvement. From 2000-2006, Willie was a manager in the corporate audit function at BNSF Railway, a financial analyst at Lockheed Martin Aeronautics Company, and a financial analyst at AT&T.
Willie received an MBA in operations management from the University of Texas at Arlington and a B.B.A. in accounting from Jackson State University. Willie is a certified public accountant, certified internal auditor, and holds a series 27 financial and operations principal designation. He serves on the board and facilities committee of Cook Children's Health Foundation, a nonprofit organization dedicated to providing health care to the community with generous philanthropic support. He also serves on the board and finance committee of Trinity Valley School in Fort Worth. Together with his family, Willie has also been actively involved in other nonprofit organizations, including Mount Olive Baptist Church, Boys and Girls Club of Greater Fort Worth, Big Brothers Big Sisters, and Jackson State University.